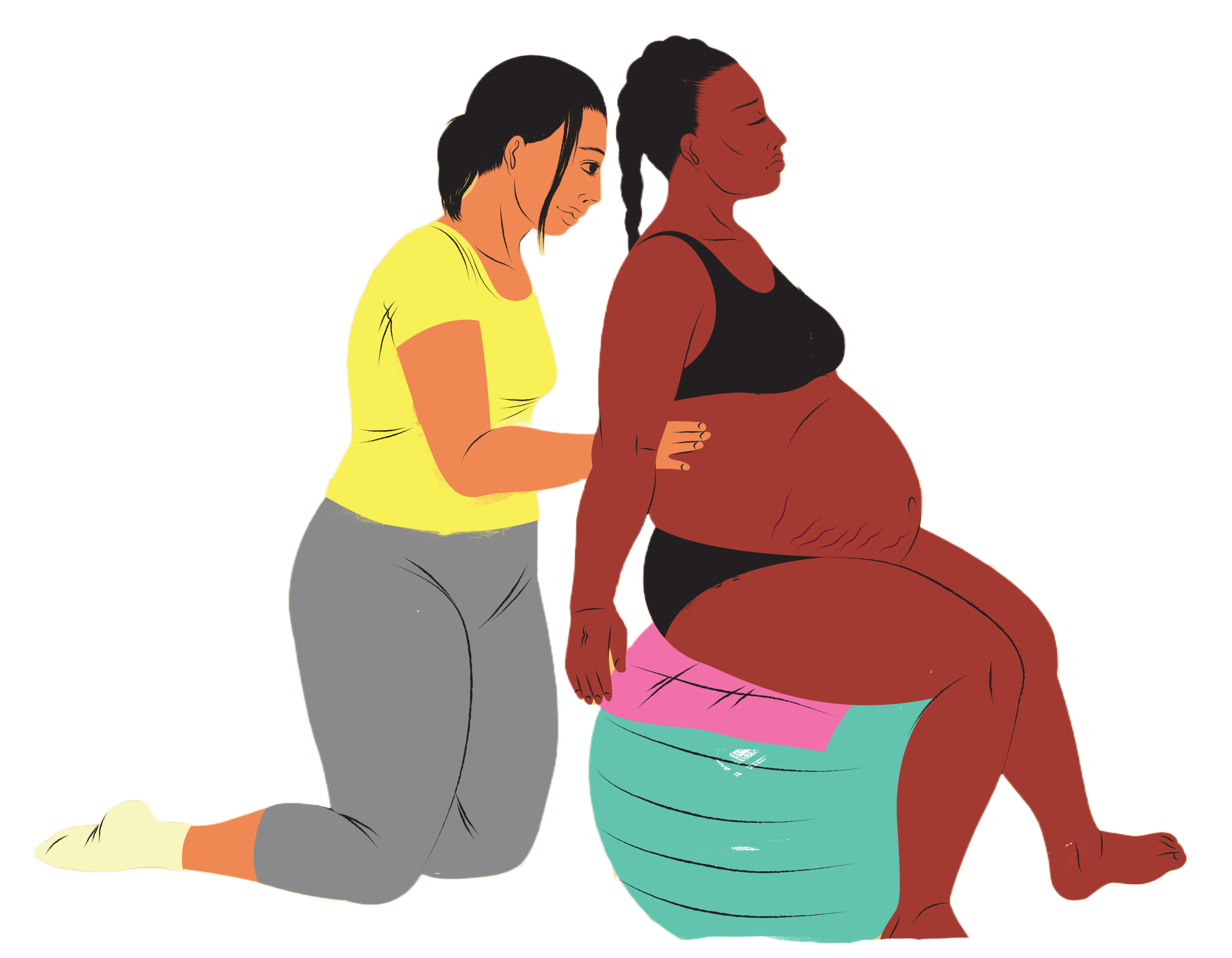 Pregnancy, Birth & Postpartum Doulas
Birth Doulas
A birth doula is a trained and experienced professional who provides continuous physical, emotional and informational support to a birthing person (and their partner if they have one) before, during and just after birth. Sometimes birth doulas specialize in postpartum care which extends beyond the immediate postpartum phase and helps the birthing person, and their loved ones adjust to life with a newborn.
Birth Doulas:
Honor, affirm and empower the birthing person's choices.
Hold emotional space
Help you prepare for birthing
Offers continual, hands-on labor support
Offers emotional support
Assist the birthing person through the early postpartum period
Work with your family as a member of your support team
Having a Birth Doula can help create a:
25% decrease in the risk of Cesarean
8% increase in the likelihood of a spontaneous vaginal birth
10% decrease in the use of any medications for pain relief
Shorter labors by 41 minutes on average
38% decrease in the baby's risk of a low five-minute Apgar score
31% decrease in the risk of being dissatisfied with the birth experience
The above is evidence-based information on the impact Birth Doulas have on the birthing process.
Postpartum Doulas
The postpartum doula offers information, emotional and physical support. How a postpartum doula helps is discussed between the birthing person and the doula. Here are some tasks postpartum doulas can help with:
Light housework
Newborn care while parents rest
Assistance with feeding
Meal preparation and planning
Baby-wearing assistance
Sibling support
Newborn care education
Feeding/changing station stock up
Cultural and/or spiritual ritual support
Benefits of Having and Postpartum Doula:
Decreased anxiety, increased confidence
Community-based referrals for additional support services
Boosted self-esteem
Improved postpartum maternal mental wellness
Improved bonding for partners and siblings
Better breastfeeding experience and outcomes
Increased movement postpartum
Quicker physical recovery
Improved relaxation
Postpartum Doulas also support the partner
The role of the doula is separate from the partner but rather to enhance the experience and support both in adjusting to life with a newborn baby. These include but aren't limited to:
Helping them work through their own fears or apprehensions
Facilitating conversations between the couple
Teaching them newborn care techniques
Ensuring they are fed and hydrated
Education about how to support a mother's recovery in the postpartum period.