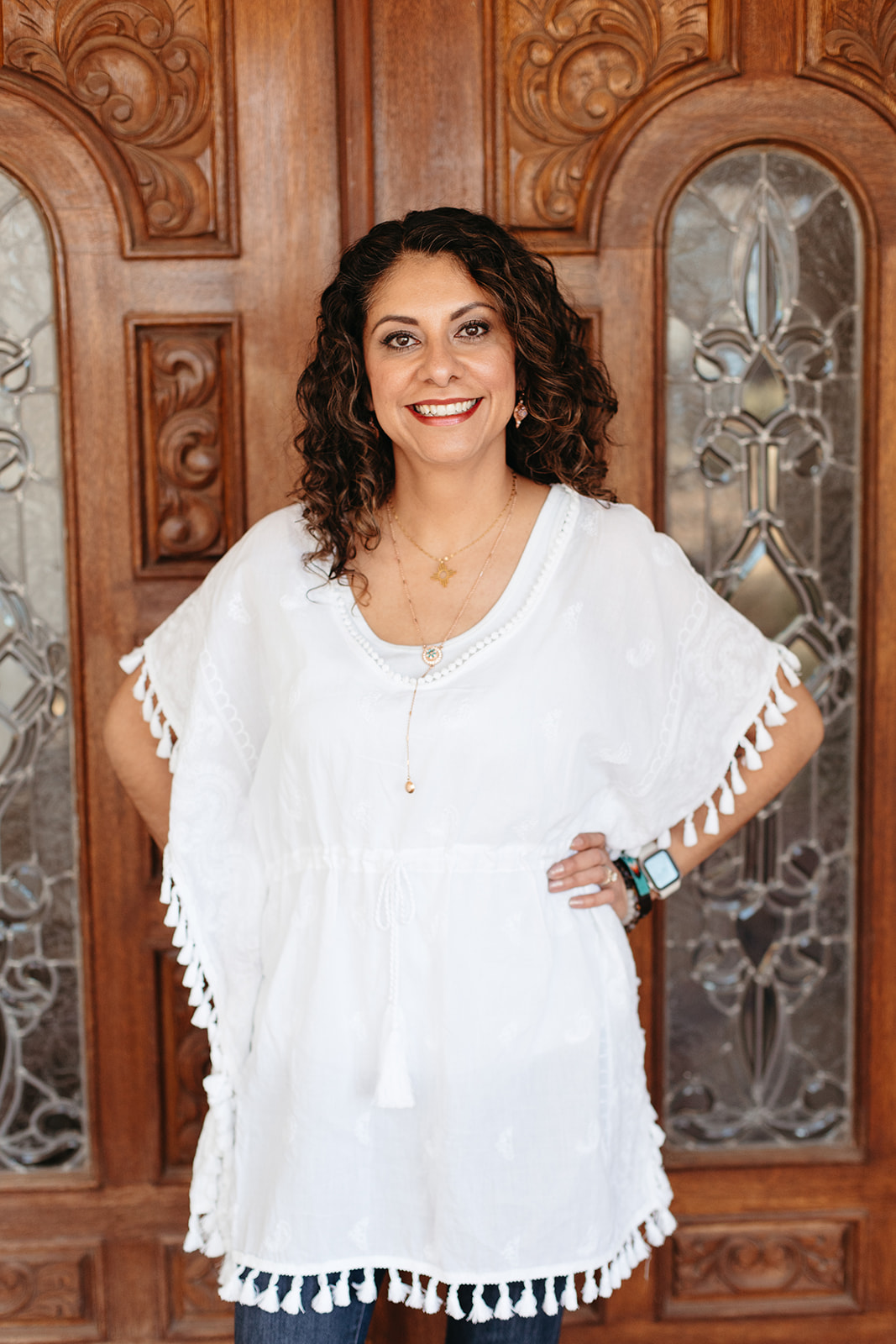 Melissa Marie
Melissa Marie Lopez has earned a reputation as an innovative, driven, solutions-focused Executive Director with a stellar background in healthcare and holistic wellness, and a proven record of building and managing complex operational efforts. Melissa builds and leads high-performing teams, manages complex budgets, and implements effective programs to improve people's lives. She is well-versed in financial control, strategic alliance, operational management, and collaborative leadership.
Since 2020, Melissa has spearheaded the growth of the New Mexico Doula Association (NMDA) as the first Executive Director, a vital community-based organization for doulas across New Mexico. She has championed and advocated for birth and reproductive justice movements, resulting in policies and systemic changes that protect reproductive health and minimize maternal morbidity, specifically for black and indigenous communities. Melissa worked tirelessly to devise and execute strategic plans to raise awareness of NMDA's mission and advocacy initiatives, which increased stakeholder and donors' engagement and secured $200K+ in grant funding. She leveraged exceptional communication and interpersonal strengths to foster productive partnerships with healthcare providers, community organizations, and government officials.
Melissa is also the Founder/GM of Las Cruces Doula, LLC, a wellness practice that provides the full spectrum of doula services, incorporating traditional and evidence-based approaches to support clients during the COVID-19 pandemic. She also serves as Project Partner at UNM Health Sciences, where she collaborated with Dr. Pilar San Juan on an NIH health study entitled "Bringing Equity in Healthcare through the Extended Attendance of Risk-reduction Doulas for Perinatal Substance Use Disorder (BEing HEARD)." Together, they are pursuing $3.8M in funding to contract risk-reduction doulas and community health workers to work with the Milagro Program and UNM for the project and provide ongoing consultation and project support.
Melissa holds a Master of Business Administration from New Mexico State University, and a Bachelor of Business Administration/Concentration in Project Management from Colorado Technical University. As a committed member of the local community, Melissa serves on the New Mexico Breastfeeding Task Force (Las Cruces Chapter) and is Executive Director of the New Mexico Doula Association. In her spare time, Melissa enjoys gardening, meditation, and time with her family.