Hello & Welcome
The New Mexico Doula Association is a birth and reproductive-justice focused organization led by community activists, Black, Indigenous, and People of Color (BIPOC) who represent our diverse statewide communities.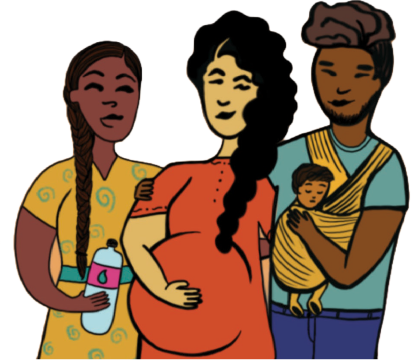 From birth justice to reproductive justice. Check out our new video featuring Melissa Marie Lopez, Executive Director of the New Mexico Doula Association, as we discuss the importance of shifting our focus towards birth and reproductive justice. Join us in advocating for accessible and culturally competent support for pregnancy, birth, postpartum, and other reproductive experiences.
Our Mission
Our mission is to continue the legacy of community-based doula services while advocating for systemic change in healthcare to ensure equitable access and outcomes for all. We do this through direct services, advocacy, and education.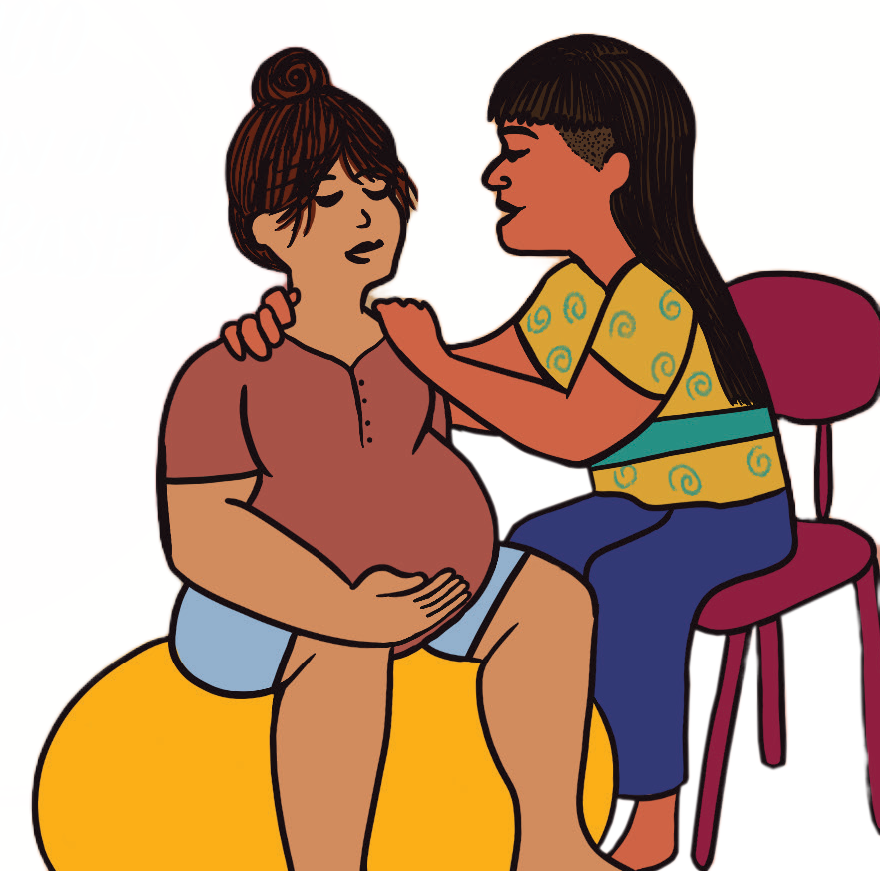 Our Vision
We believe that everyone has the right to affordable, obtainable, gender-affirming, and culturally-humble support for the full-spectrum of reproductive experiences including pregnancy, birth, postpartum, abortion, and loss. 
Welcome to the New Mexico Doula Association
Our Journey
The New Mexico Doula Association (NMDA) started from a vision of a collective of birth workers. Our organization was shaped by years of community engagement and our commitment to reproductive justice and birth equity. Officially launched in 2019, we've grown into a statewide association advocating for and supporting the crucial work of doulas. Our co-founders, including Karen Brown, Esperanza Dodge, Miyoko Inase, Steph McCreary, Carrie Murphy, and Paula Reiss, together with our dedicated members, have fostered a thriving community that empowers birthing individuals and promotes inclusivity.
Our Advocacy
We faced new challenges with the advent of the COVID-19 pandemic in March 2020, when doulas were deemed non-essential in hospitals. Undeterred, we swiftly pivoted to support out-of-hospital births and provide vital prenatal education, breastfeeding/chestfeeding support, and postpartum care. We've also trained a new generation of abortion doulas in response to the fall of Roe V. Wade, ensuring that all reproductive healthcare needs are met within our communities. We tirelessly campaign for accessible doula services, and we're proud to say that beginning July 2024, Medicaid will cover doula and lactation provider services in New Mexico - a historic achievement that we've advocated for.
Our Impact
Beyond our advocacy, we've been instrumental in enhancing birth equity and reproductive justice in New Mexico. We're crafting a community-based doula and lactation care electronic medical record and billing system, designed to serve independent providers. The Our Earth Certified Birth and Postpartum Attendant (CBPA) program, founded by Tintawi Kaigziabiher, is one of our training and certification initiatives, grounded in a black feminist and liberatory framework. In partnership with community organizations like Black Health New Mexico, Dine Doula Collective, Navajo Breastfeeding Coalition, the New Mexico Breastfeeding Task Force, and others, we're reshaping the birth landscape in our state.
Join Us
The NMDA continues to serve and grow, affirming the dignity of all birthing people. Join us as we journey towards greater birth equity, advocate for fair wages, and foster a culture of reproductive justice in New Mexico. Our story is ongoing, and you can be a part of it.